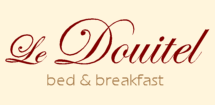 Martin Page & Annegret Wenk
8 Le Douitel, 50210 Roncey
Manche, Normandie
Tel: 0033 2 33 07 28 80
mobile: 0033 6 70 16 29 00
Email:
info@le-douitel.com
Getting Here
Key Map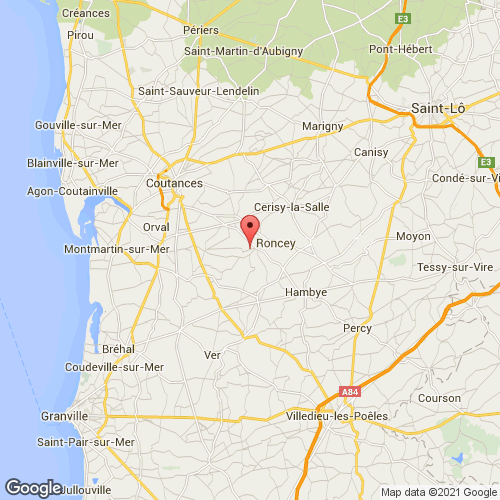 Open in
Google Maps

or open in
Bing Maps

.
Ferry Crossing to France
For
UK visitors
, we recommend the ferry crossing from Portsmouth to Caen. Currently this service is offered by Brittany Ferries only, which operates up to 14 times each week with sailing durations from around 5 hours 45 minutes. Travelling from
Caen to Roncey

is about 1 hour 5 minutes (60 miles) by car.

Motorway toll
The motorway from Caen to Saint-Lô and Avranches (Mont Saint-Michel) is
free
of tolls. The toll routes are between Caen and Le Havre (Calais), and Caen-Rouen-Paris.
There is a further choice of popular ferry crossings:
Portsmouth -> Caen (Ouistreham) – no tolls, 1hour5min/60miles from Roncey
Portsmouth -> Cherbourg – no tolls, 1hour15mins/60miles from Roncey
Portsmouth -> Le Havre – partial toll road, 2hours/115miles from Roncey
Dover -> Calais – partial toll road, 4hours/270miles from Roncey
Directions from Caen: Follow the A84 towards Mont St Michel and take Exit 39 for Tessy-sur-Vire. Then follow the road until Hambye and turn off to the right towards Roncey. In Roncey take turning to St Denis le Vêtu (D76). Pass the village sign and from here Le Douitel is situated 200m to the right.